Abandoned buildings hold our attention for a lingering moment. Emotions can well up into that moment, imprinting the experience on our minds. The Neale House did for me.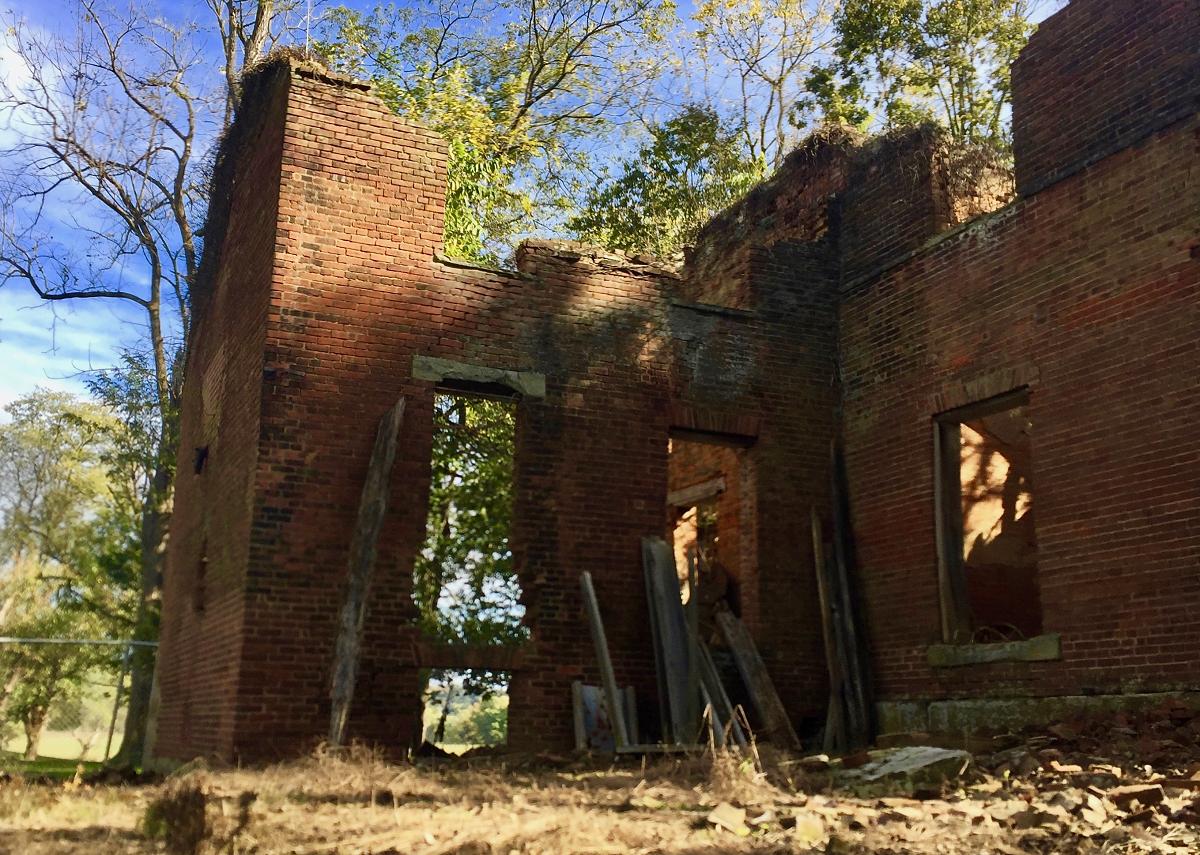 The fractured frame of Neale House rests on Blennerhassett Island, which is surrounded by the Ohio River. My wife Dorinda and I discovered it while exploring Blennerhassett State Park. It is not every day you happen upon place where the poet Walt Whitman stayed in 1849. 
Built by George Neale, jr. in 1833, the house was once an elegant example of federalist architecture. Today, the remains are imprisoned behind a high chain link fence. It was the fence that made me curious about the ruins. It also became my frustration. I couldn't explore the ruins. It made photographing the ruins quite challenging.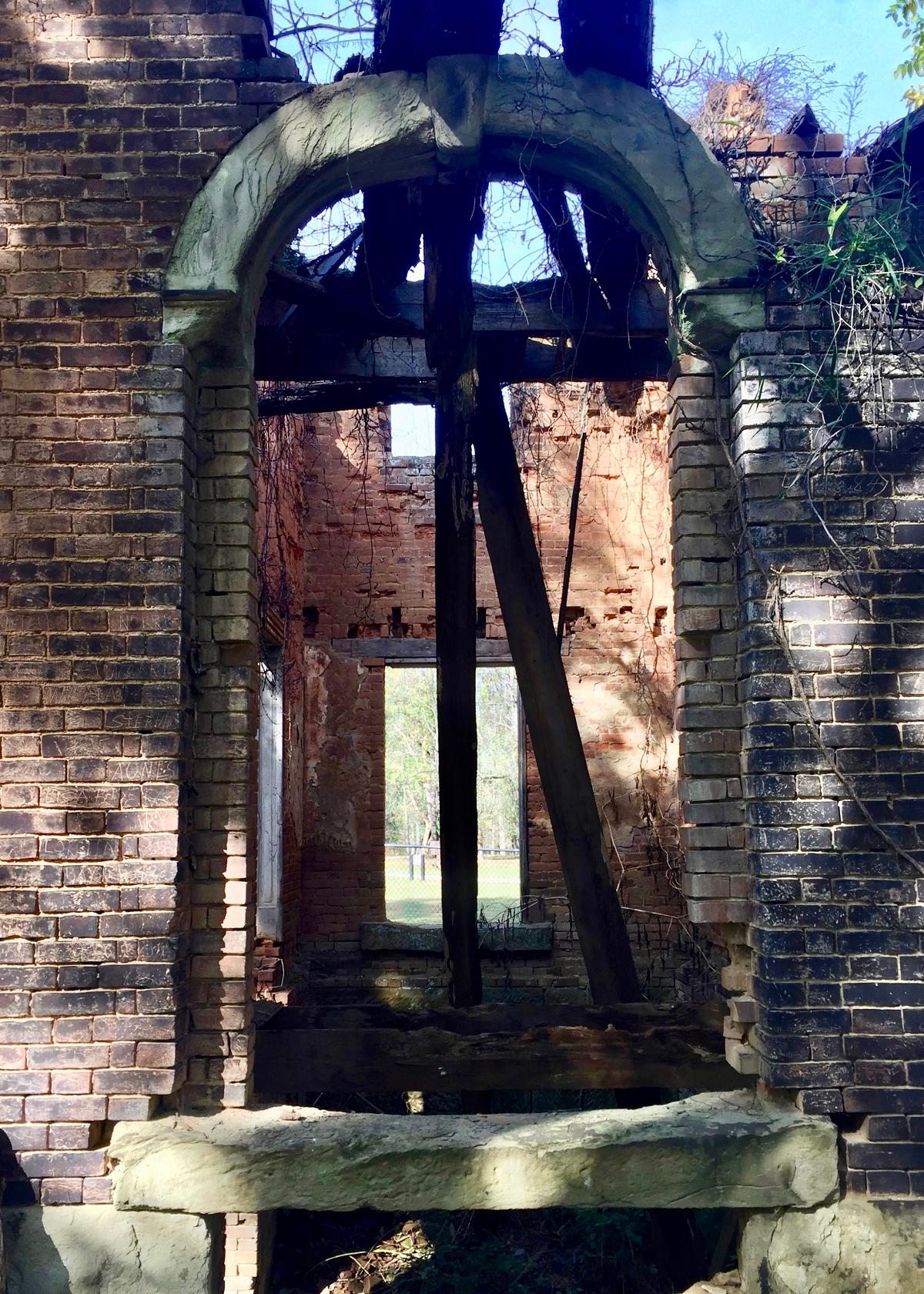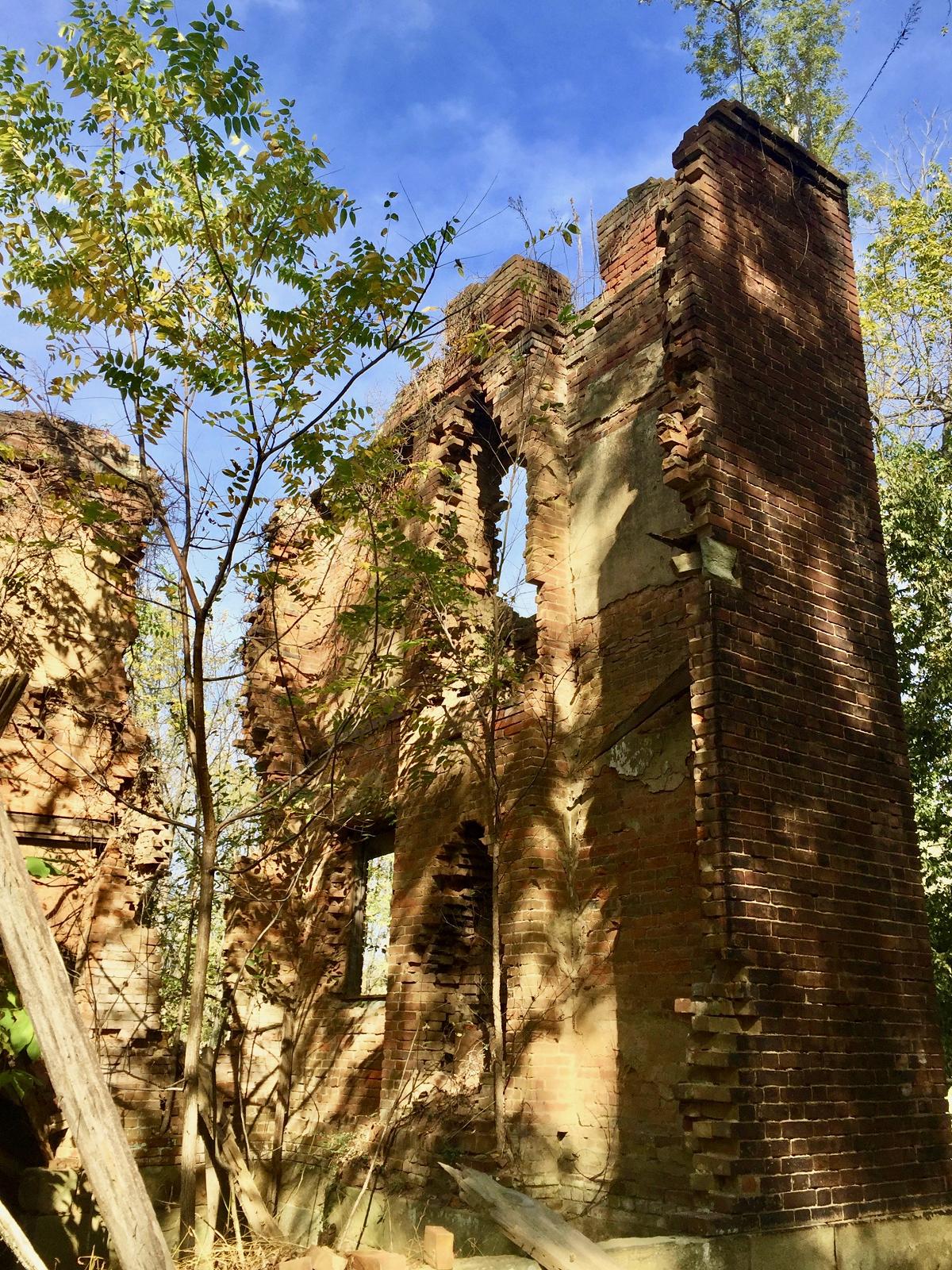 A year has passed since we visited the ruins and I still can't accurately describe how the busted bricks and beams make me feel. Maybe that's the secret of abandoned buildings.