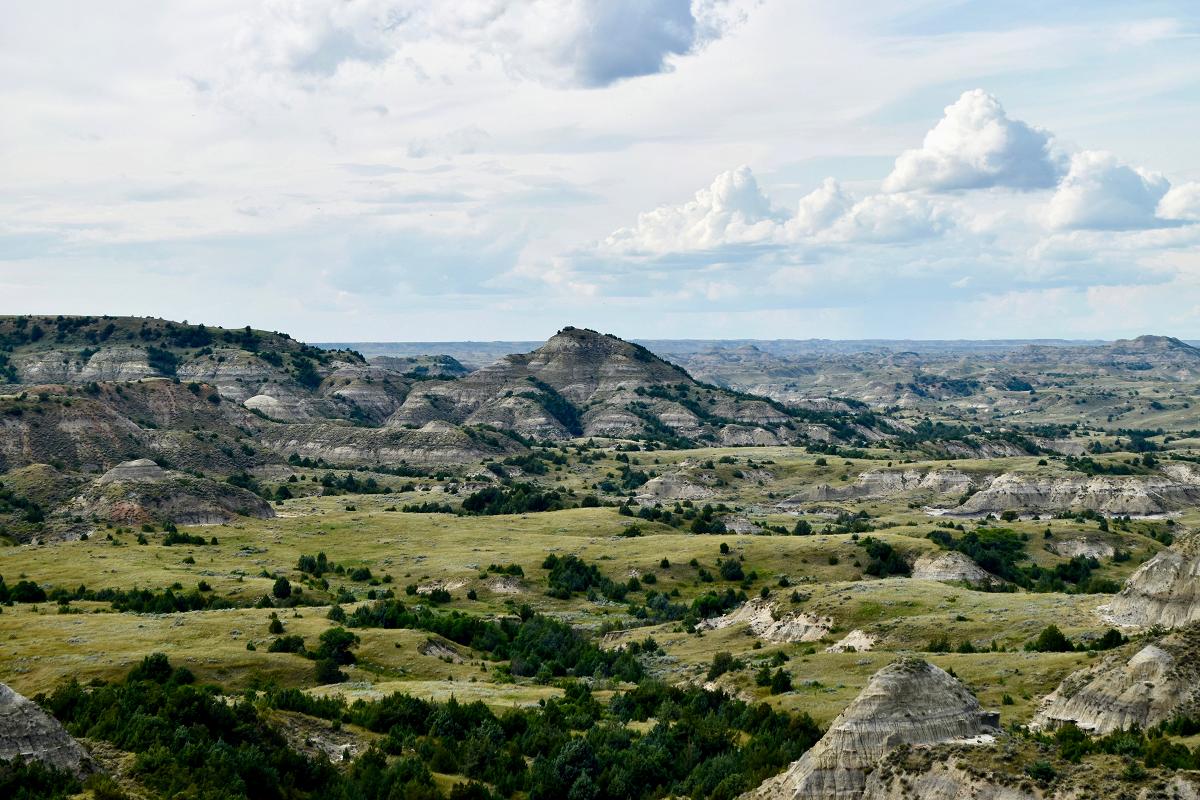 The third time was definitely not a charm. Yet, there was a lesson hidden somewhere in the Badlands' wilderness.
This summer my wife and I made our third pass through the Badlands. It was August when we skirted the North Dakota stretch of desolate sandstone and clay. 
We stopped at the Painted Canyon scenic overlook on highway 94 near Medora, ND. I suspect there are no more photogenic regions of the Badlands than the Painted Canyon. However, I'm not certain because the skies were clogged with high clouds, dampening the subtle tones of the formations.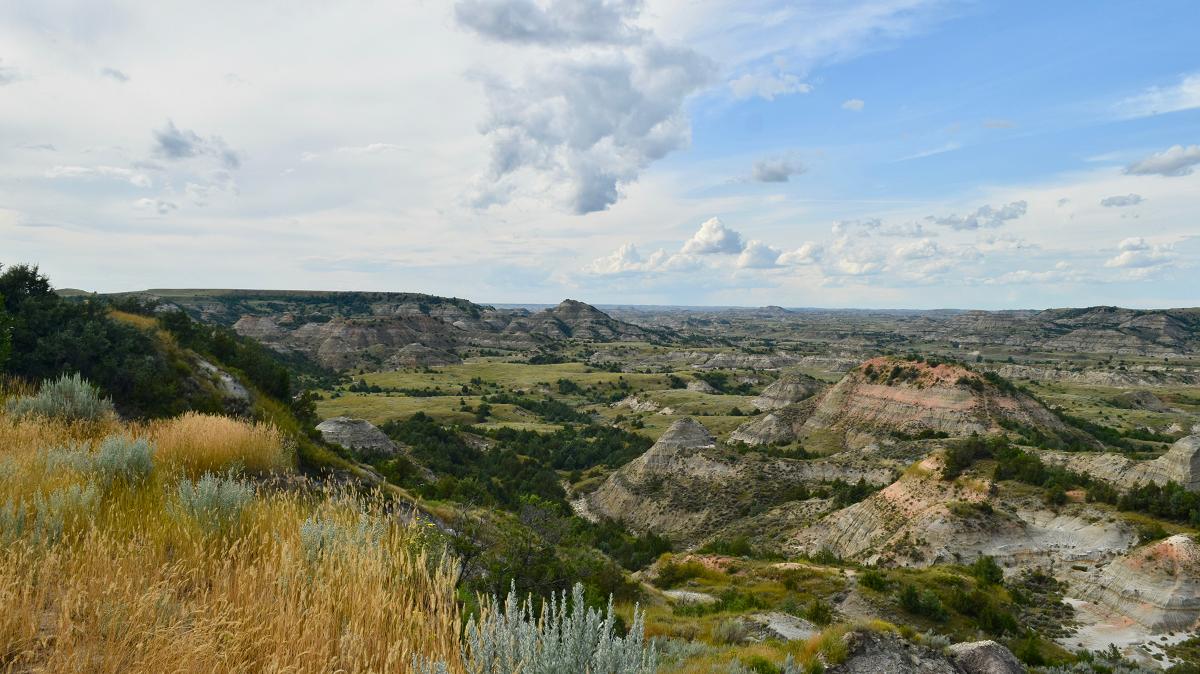 We experienced the opposite problem the previous two trips to the Badlands, both in South Dakota. The sun was bright and high in the sky. If anything, it created worse conditions for photography. 
It is so very, very frustrating to travel 1,200 miles, only to find photo conditions less than optimal. I realize this could be solved by spending three to five days in the area, waiting for the right conditions. However, this isn't a time in life where I can just camp on the edge of the Badlands for a week. 
I made do with the available light.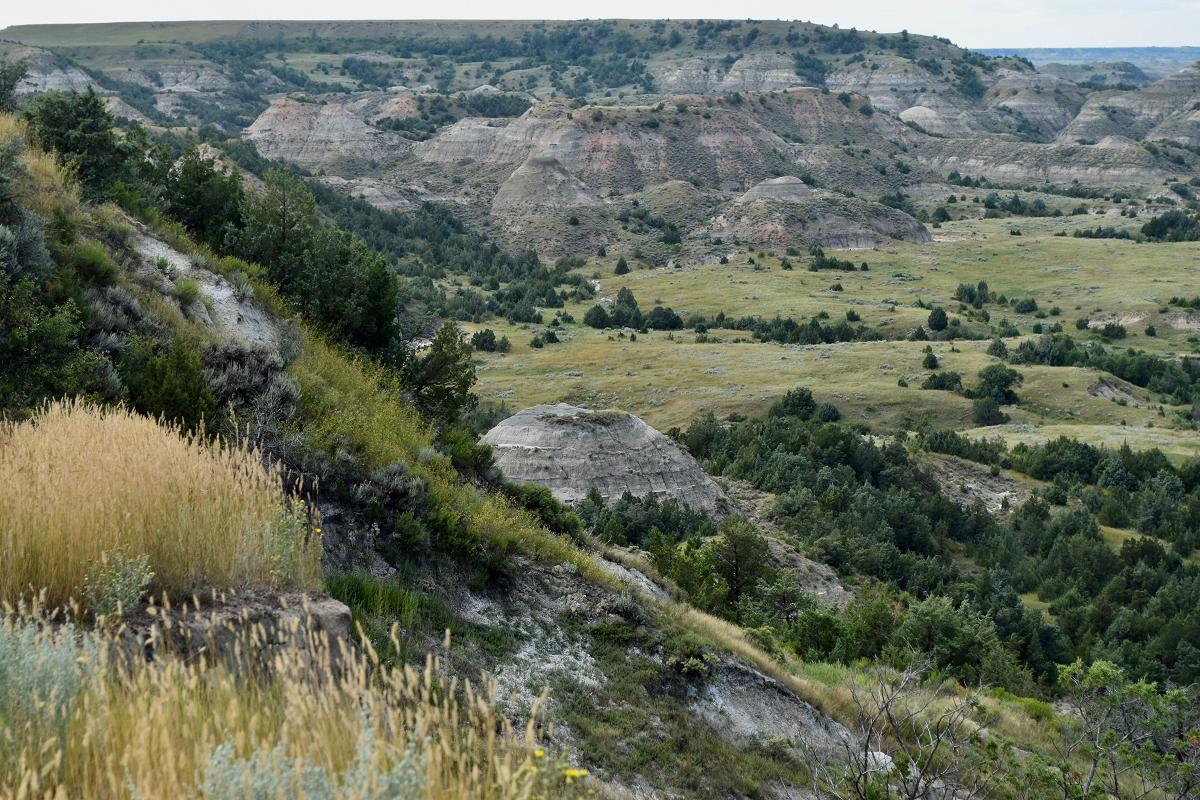 Reflecting on this experience months later, it's clear I should have approached this as a scouting trip. The Badlands are worth some serious photo energy. Better to experiment with the camera this trip, setting up a return when I really can camp along this broken wilderness.