Standing on the coast of island of Puerto Rico, the city of San Juan was susceptible to attack from both land and sea. Fort San Cristobal was constructed more than 230 years ago to protect the city from attacks from land. Today, the city sprawls beyond the original fort walls. The fort attracts tourists and...photographers.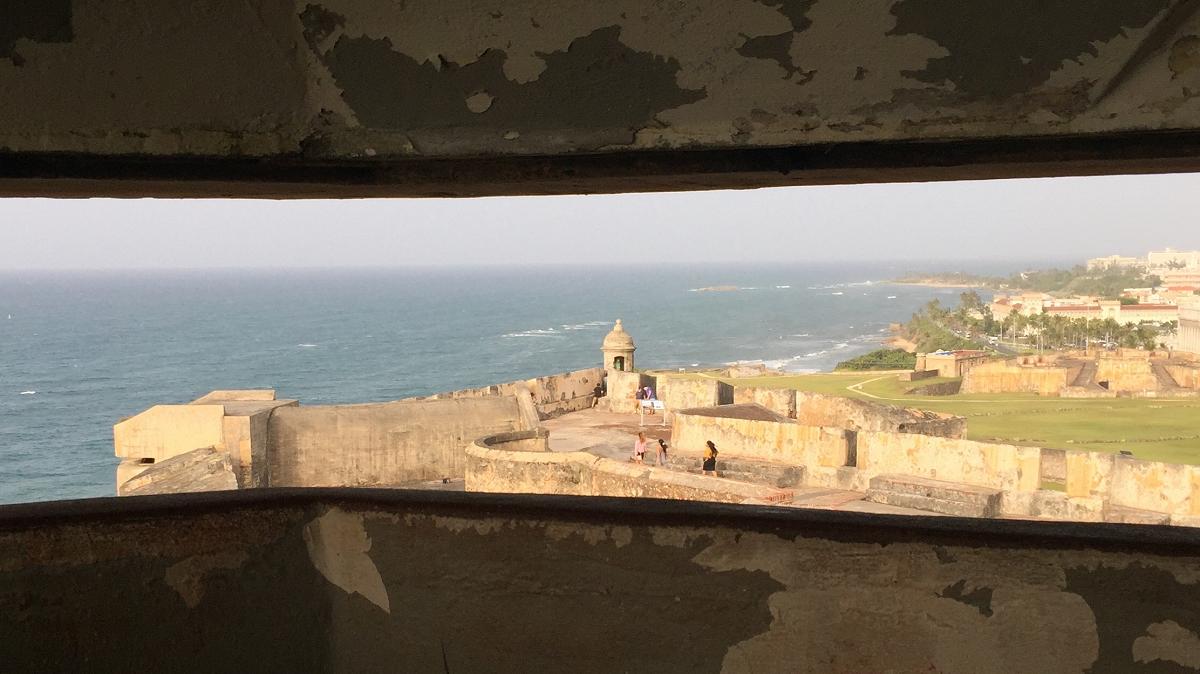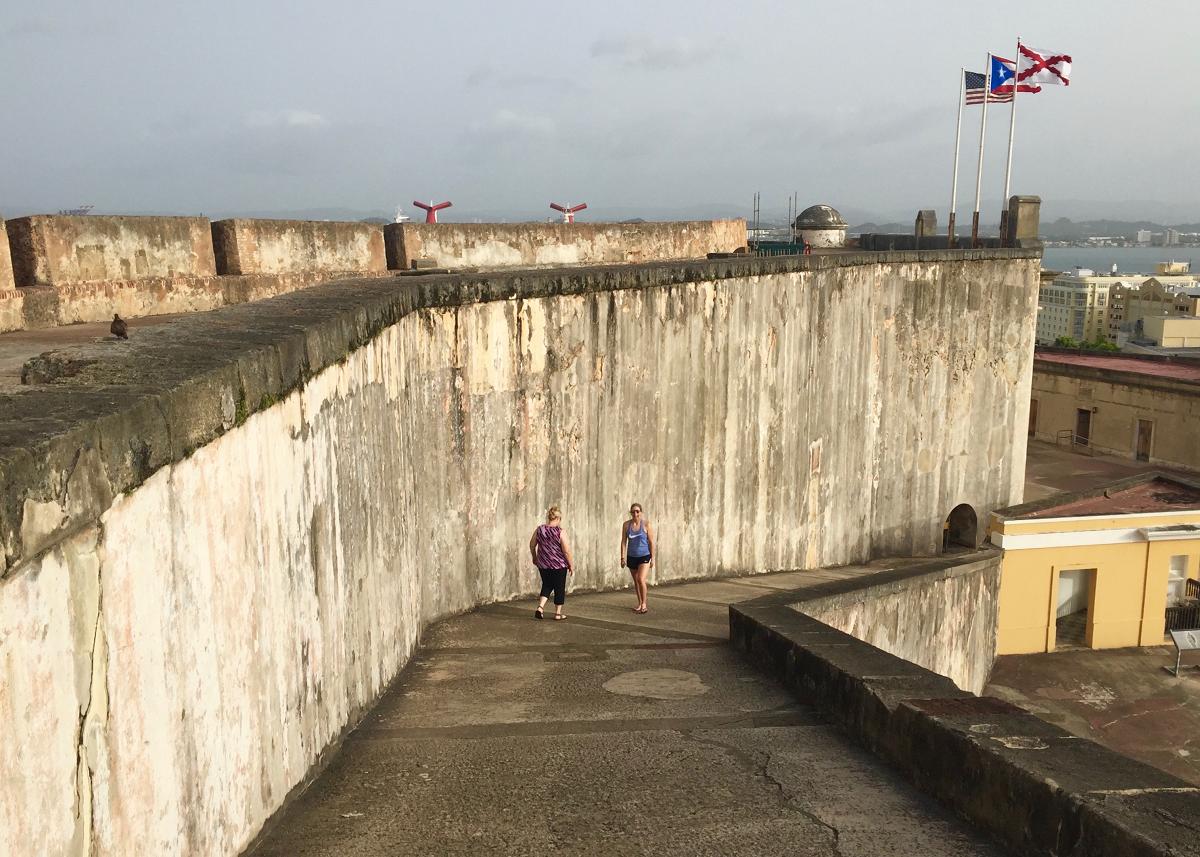 Photographers are drawn by the geometric shapes in the fort. As is fitting with architecture of the period, arches are the primary structure.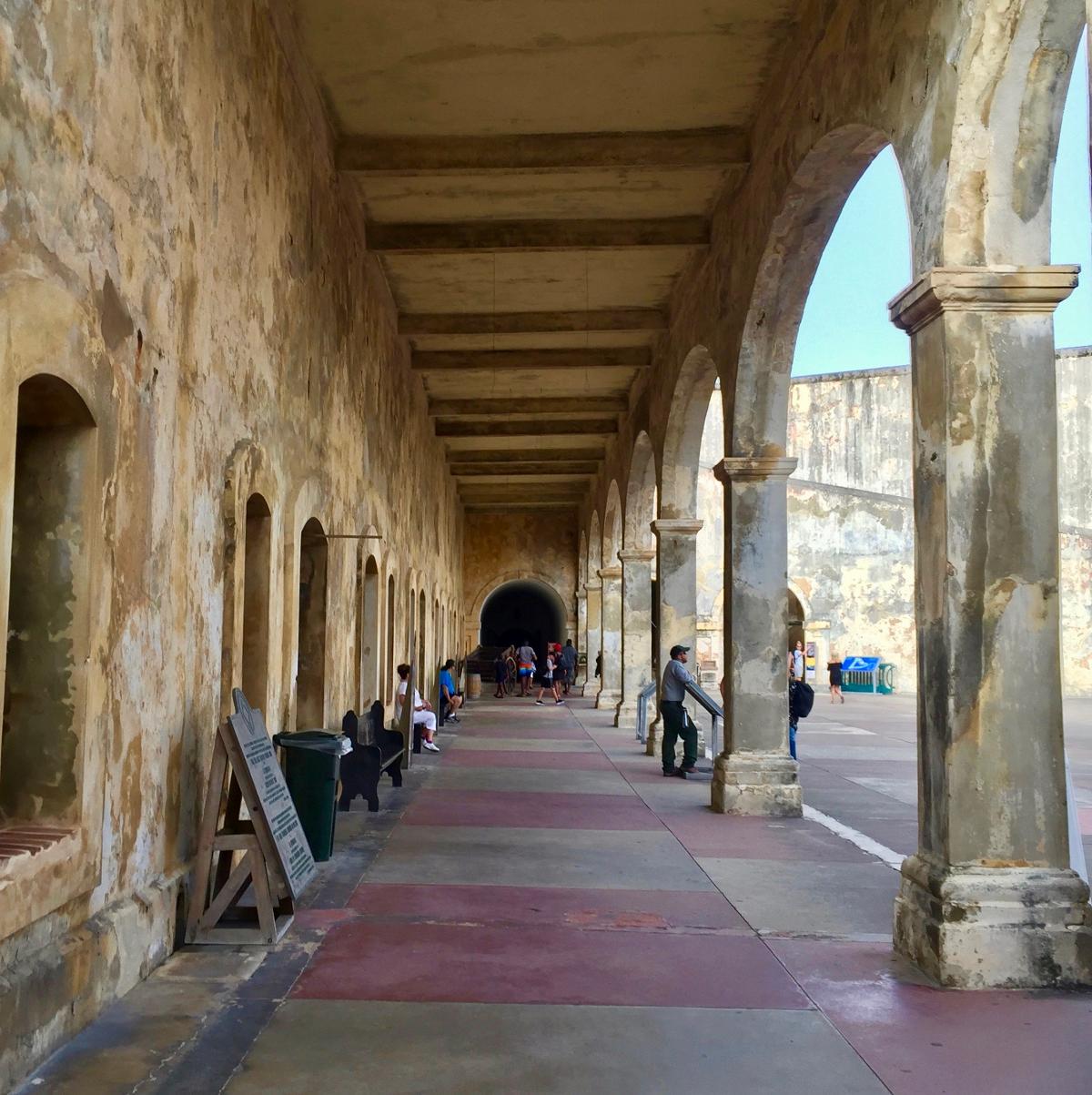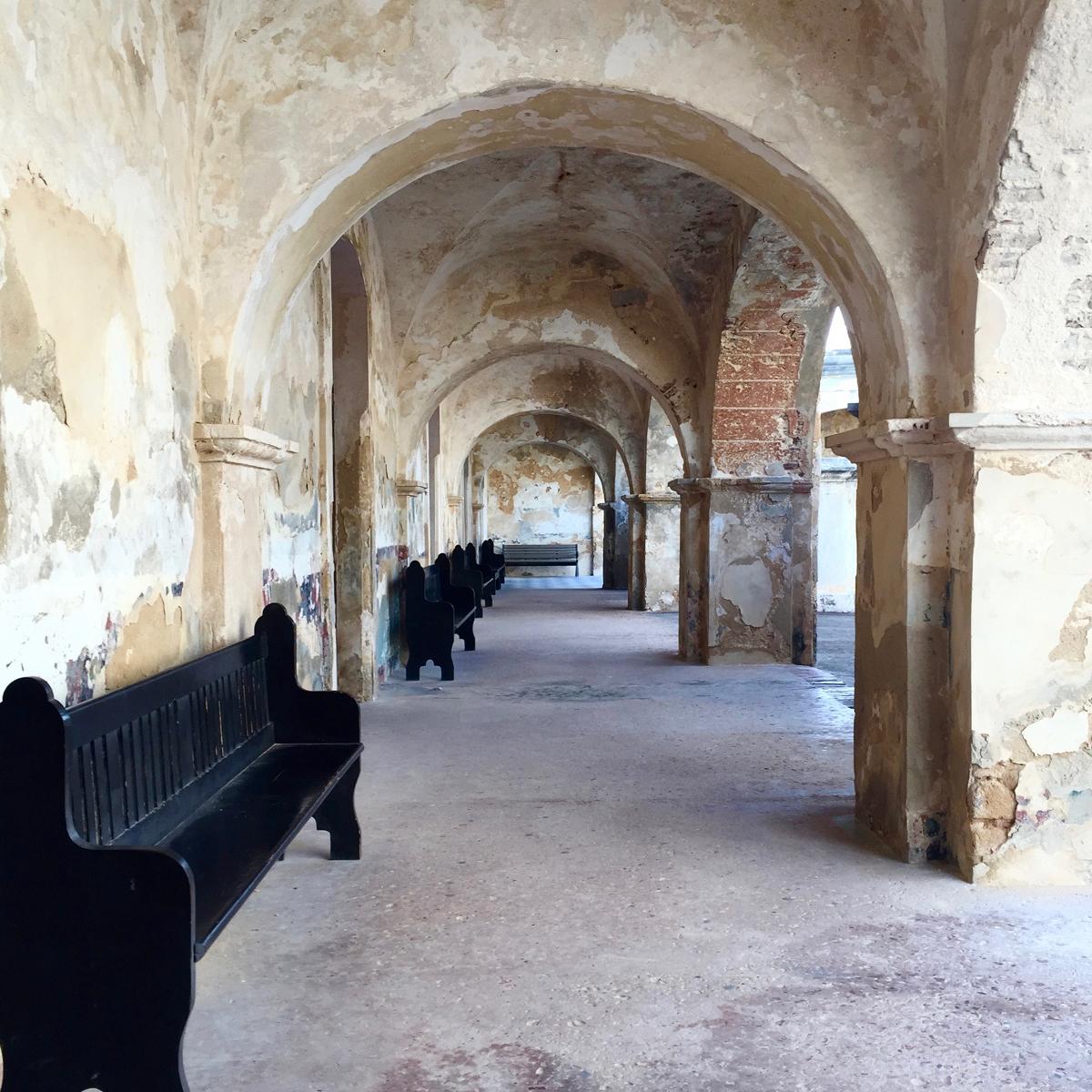 The arches theme continued to rooms.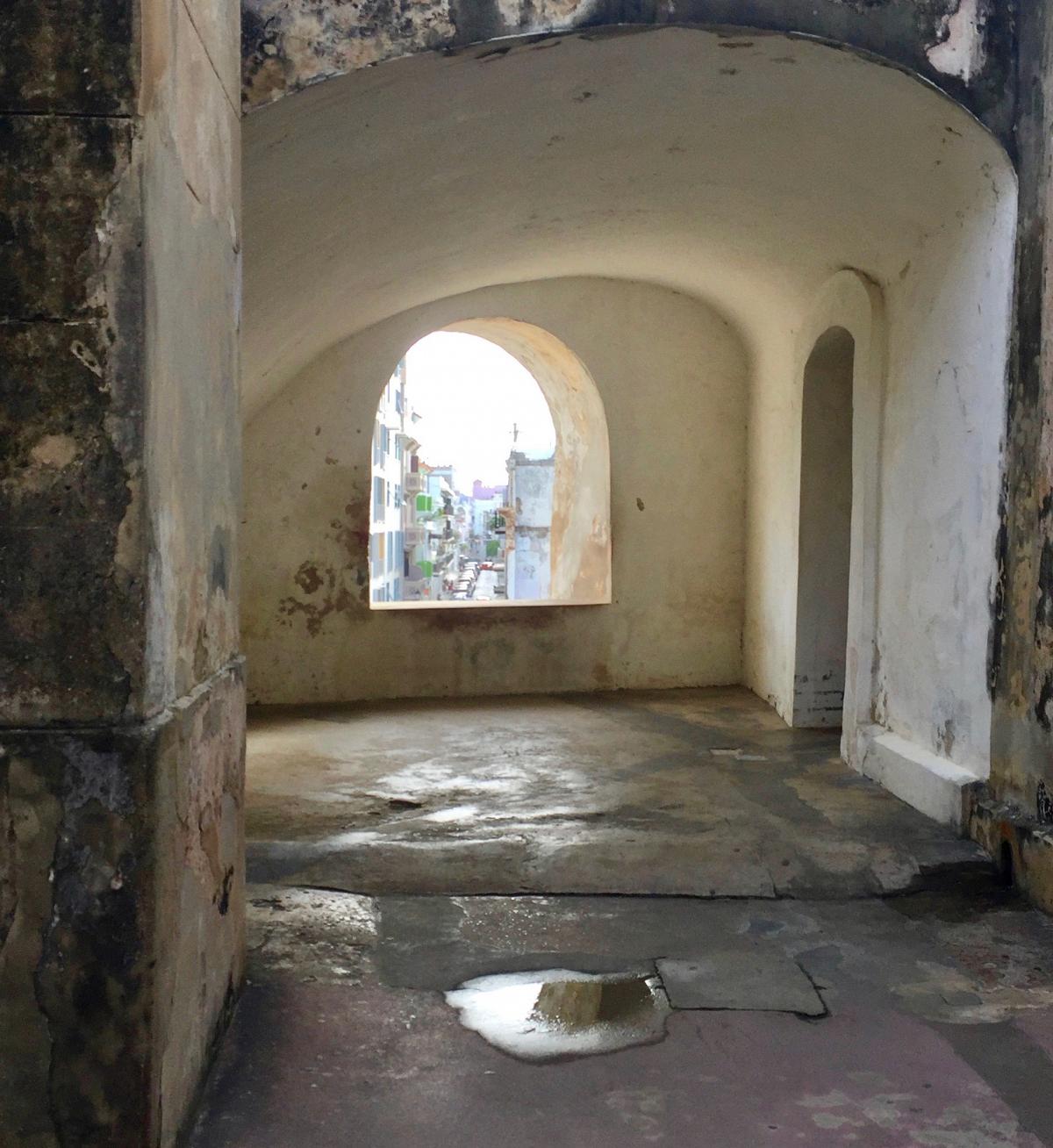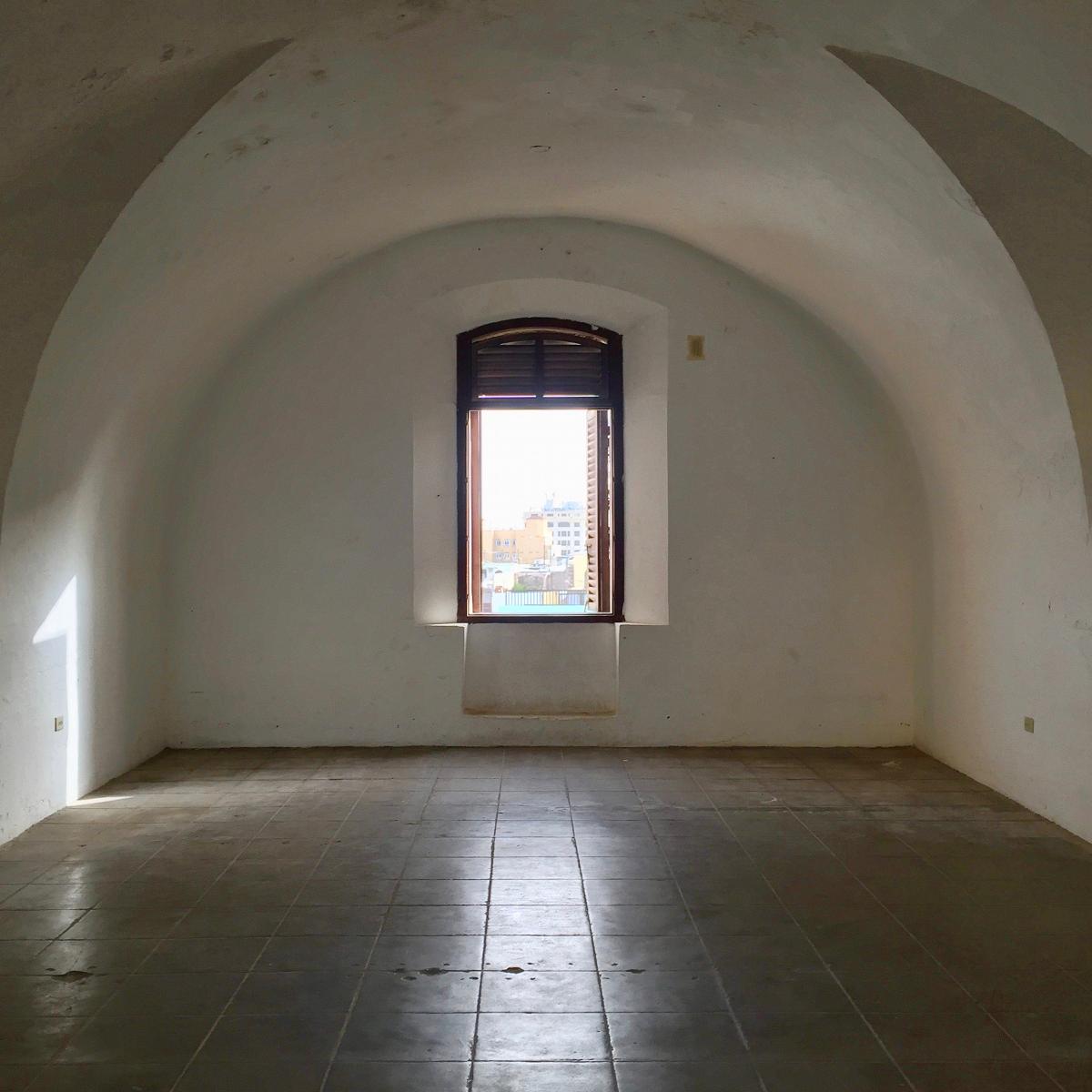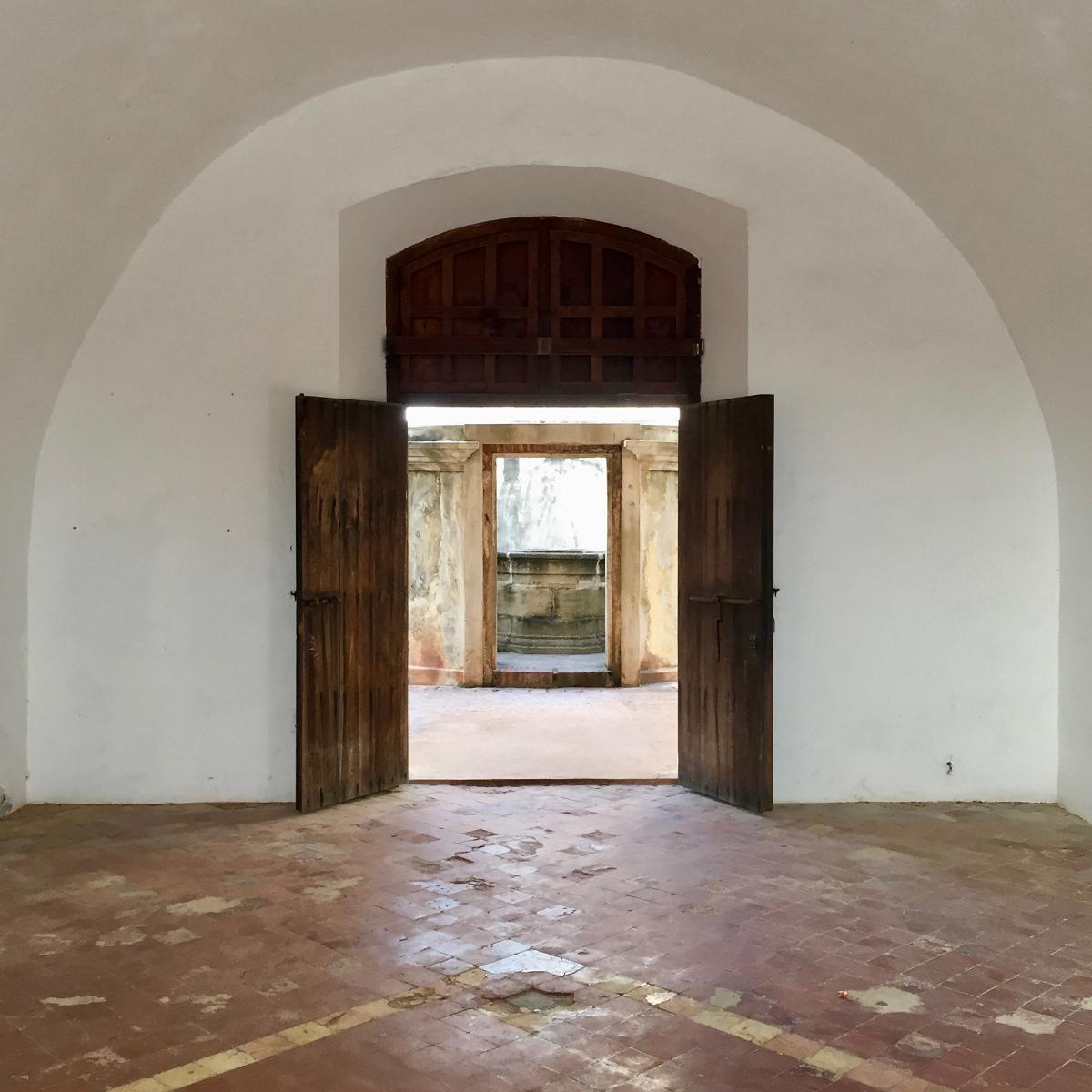 Doors also mimicked the arch theme.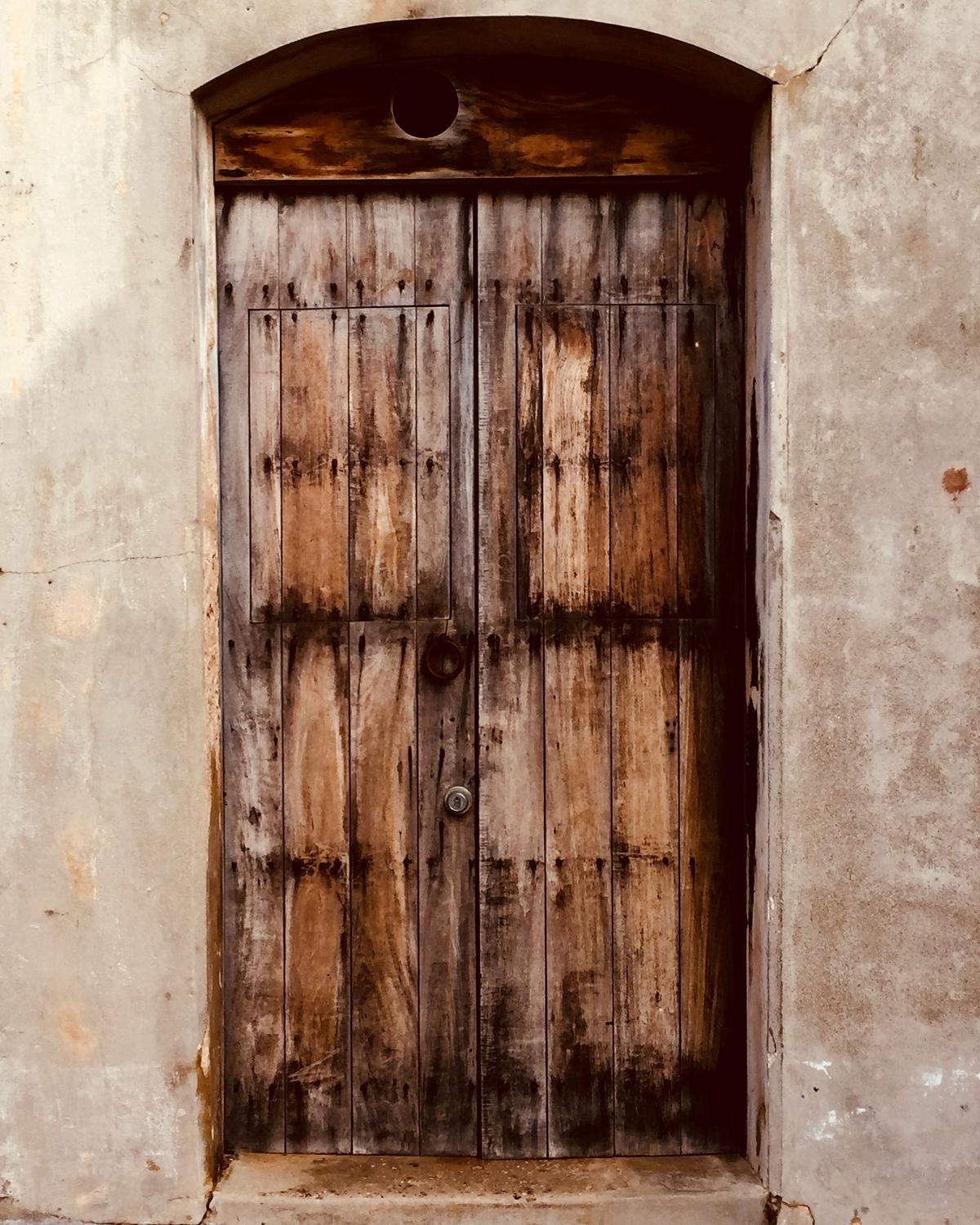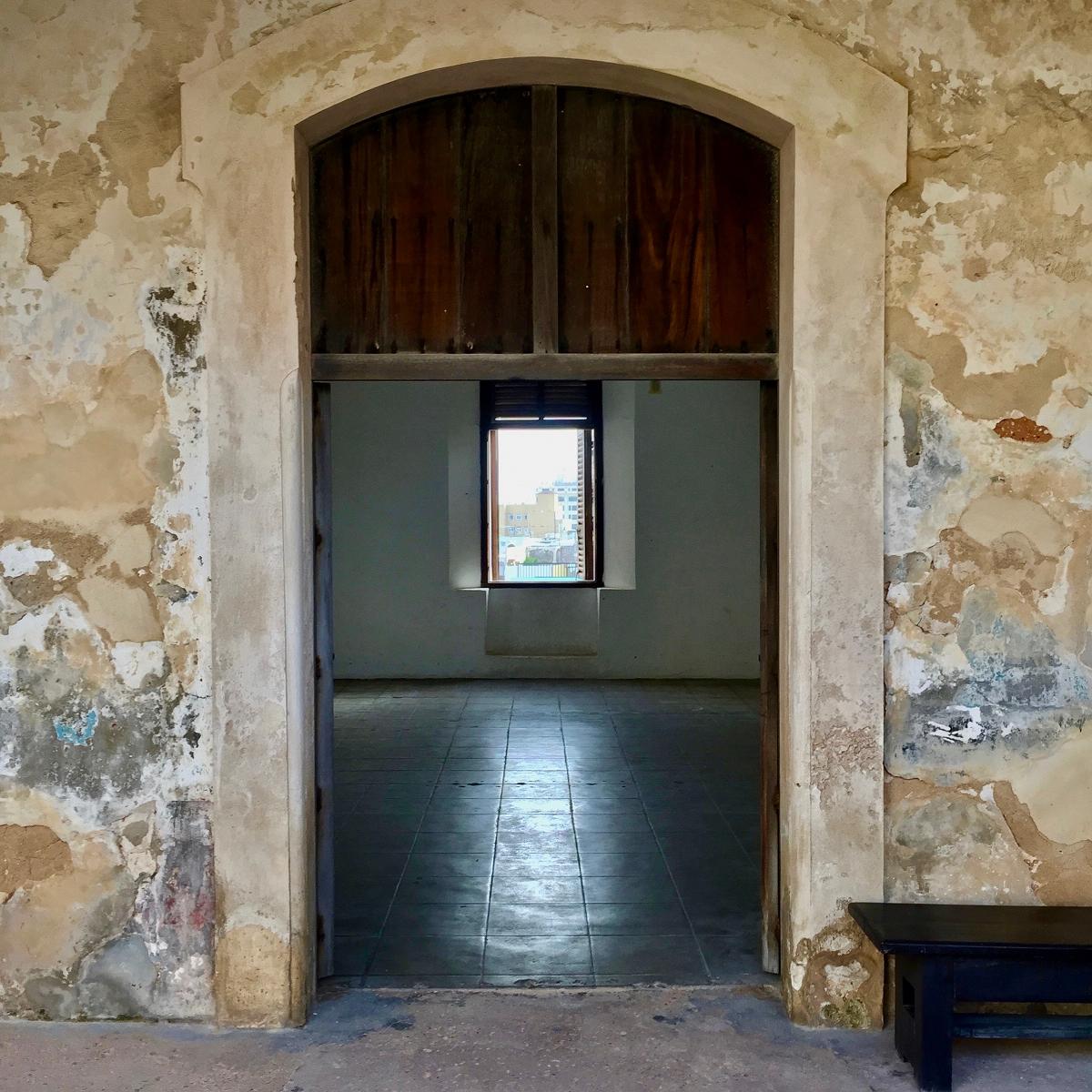 Although the fort protected the city from land attack, there are still views of the sea. I'm not certain why coins were left on the window sills, but I'm guessing it was for luck.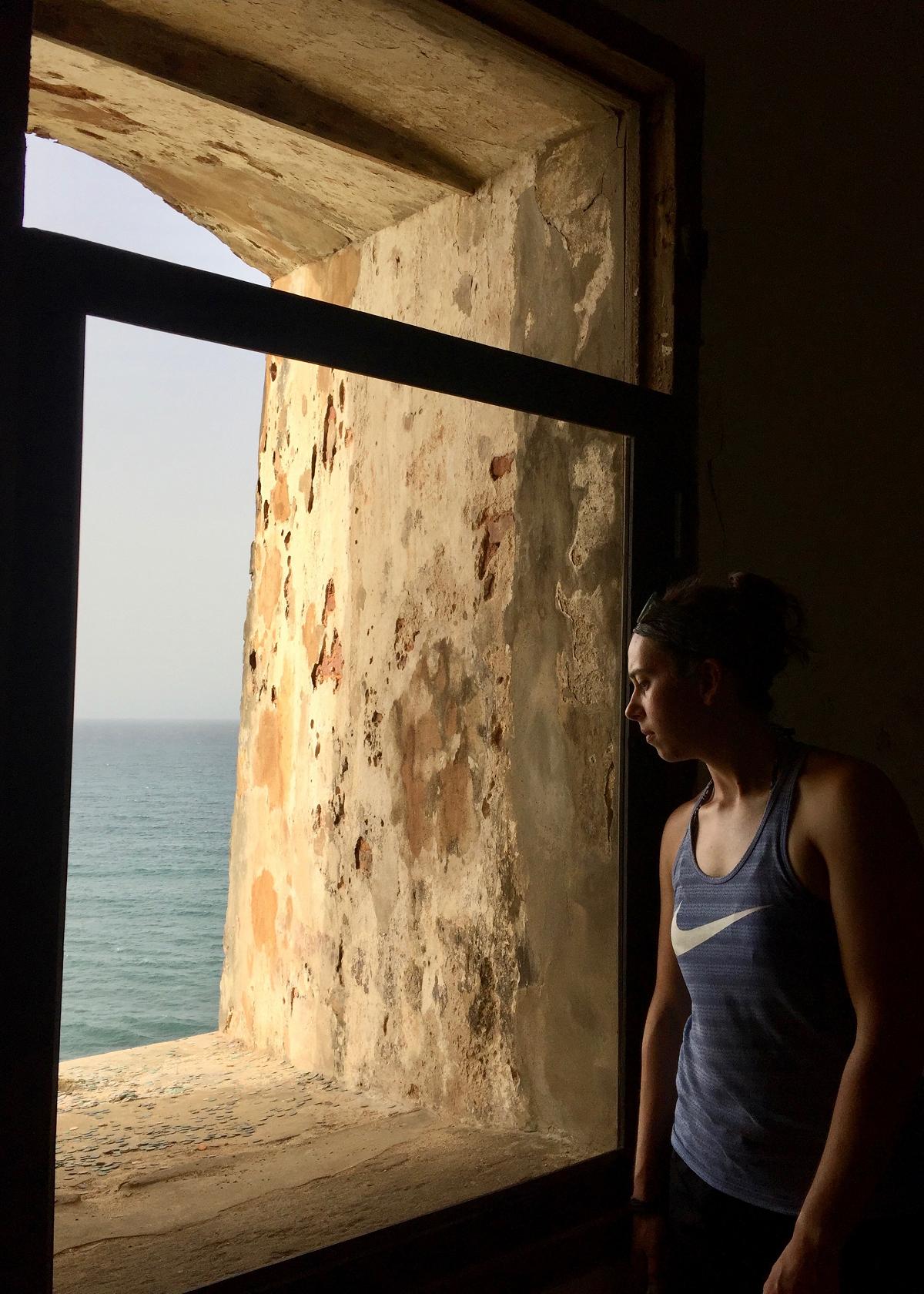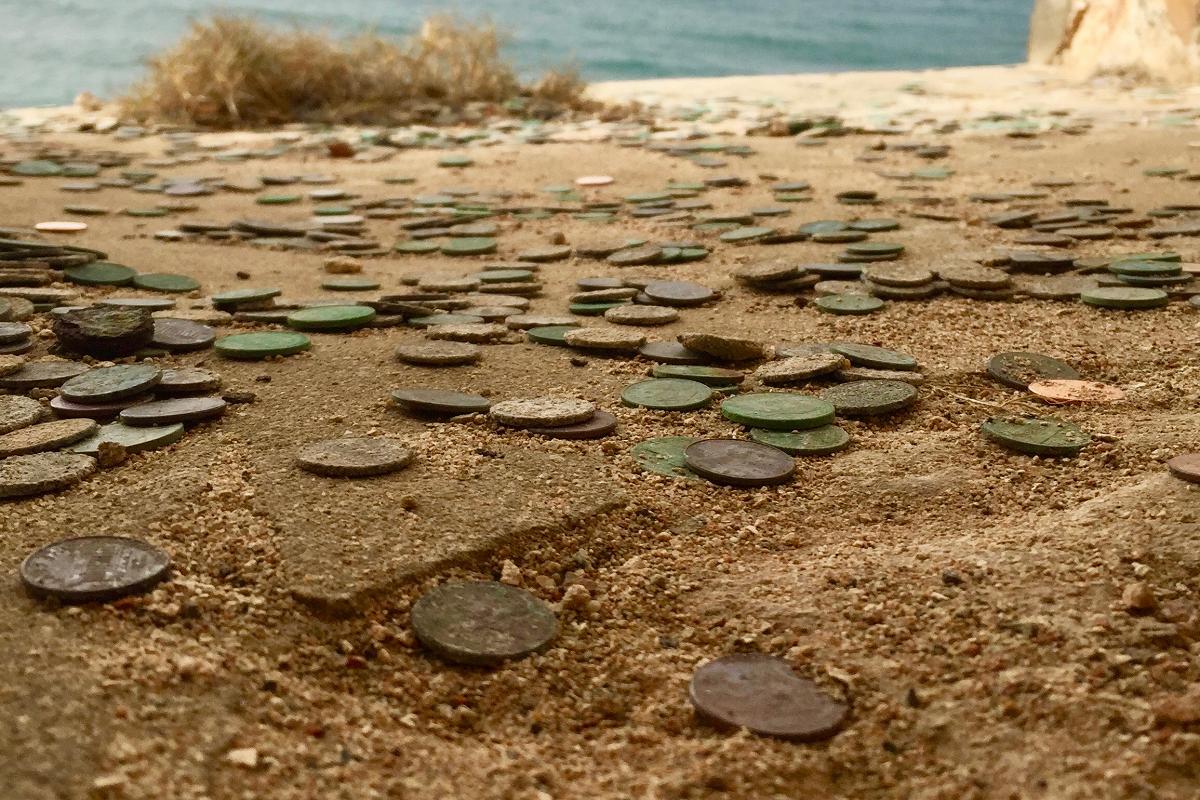 The classic image of Fort San Cristobal: a turret.