Kokee Road in northeast Kauai is a stunning drive. For miles, the road hugs Waimea Canyon, fittingly described as the "Grand Canyon of the Pacific."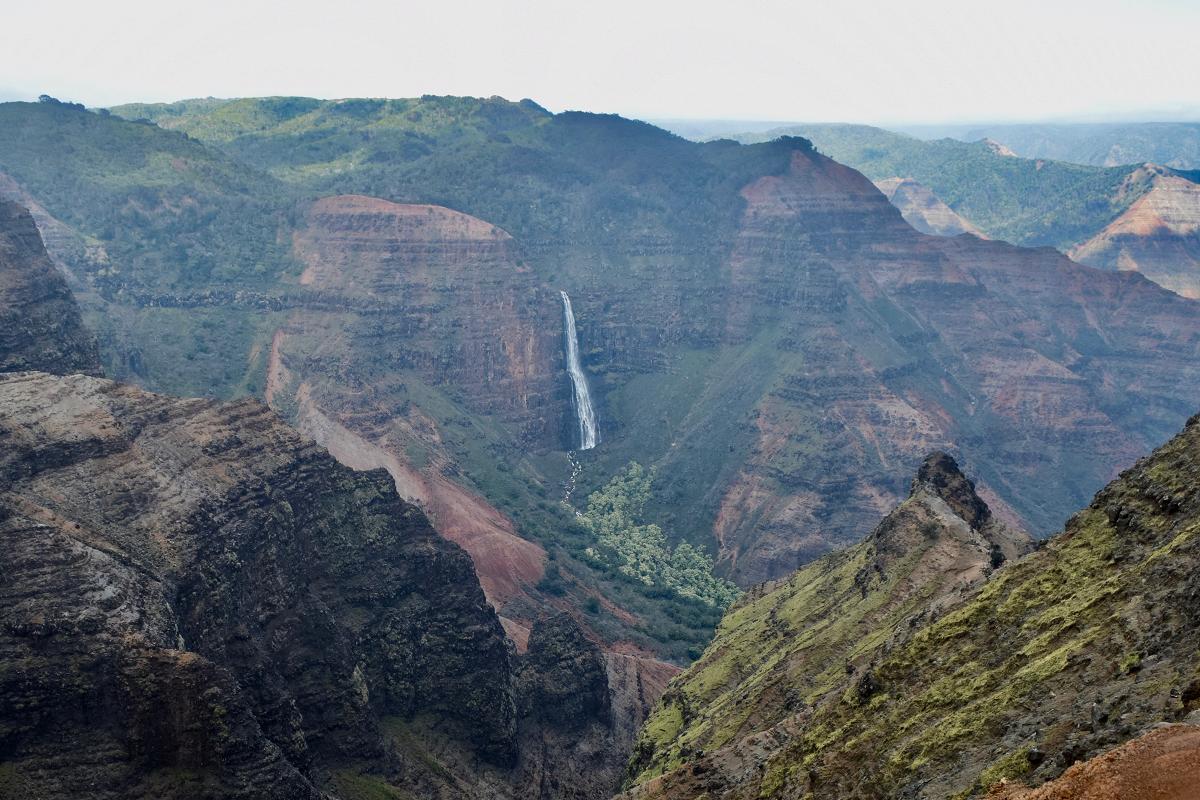 Near the road's northern terminus there are sweeping views of the NaPali Coast.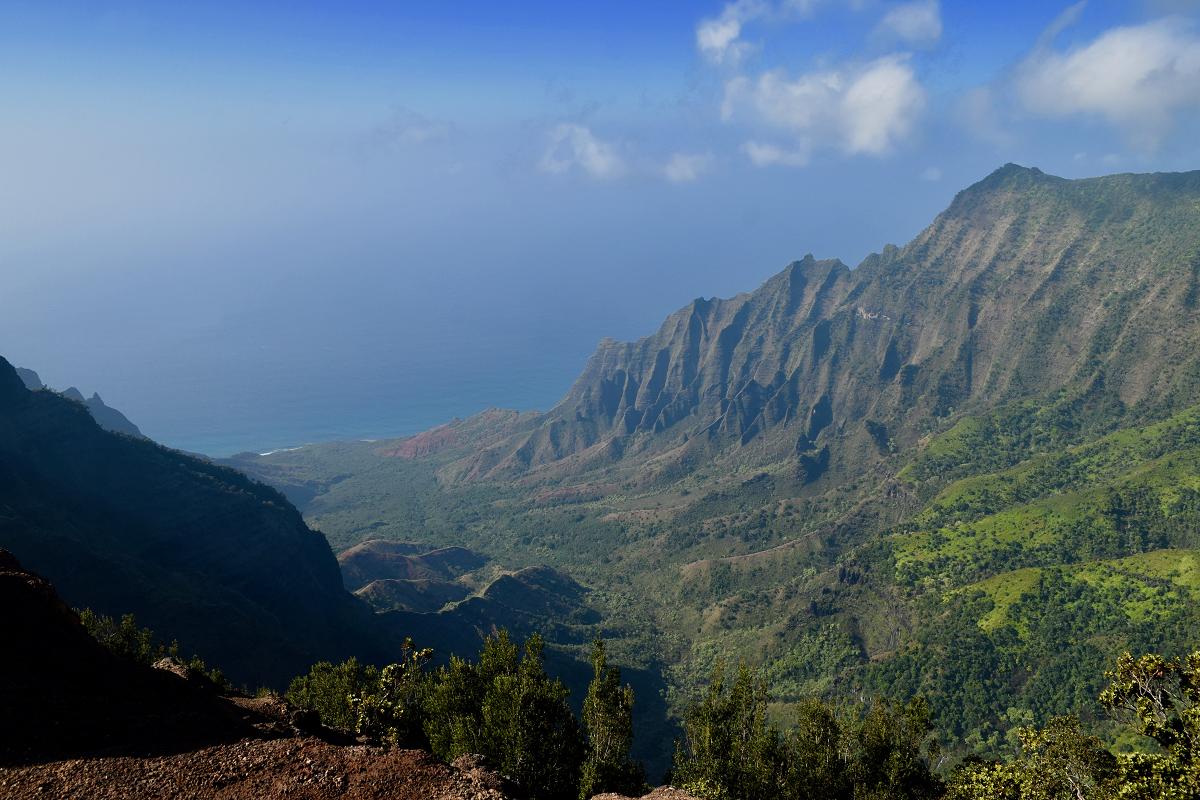 So, where did I want stop for photos among these epic vistas? A rivulet cutting through red bedrock on the other side of the road from the canyon.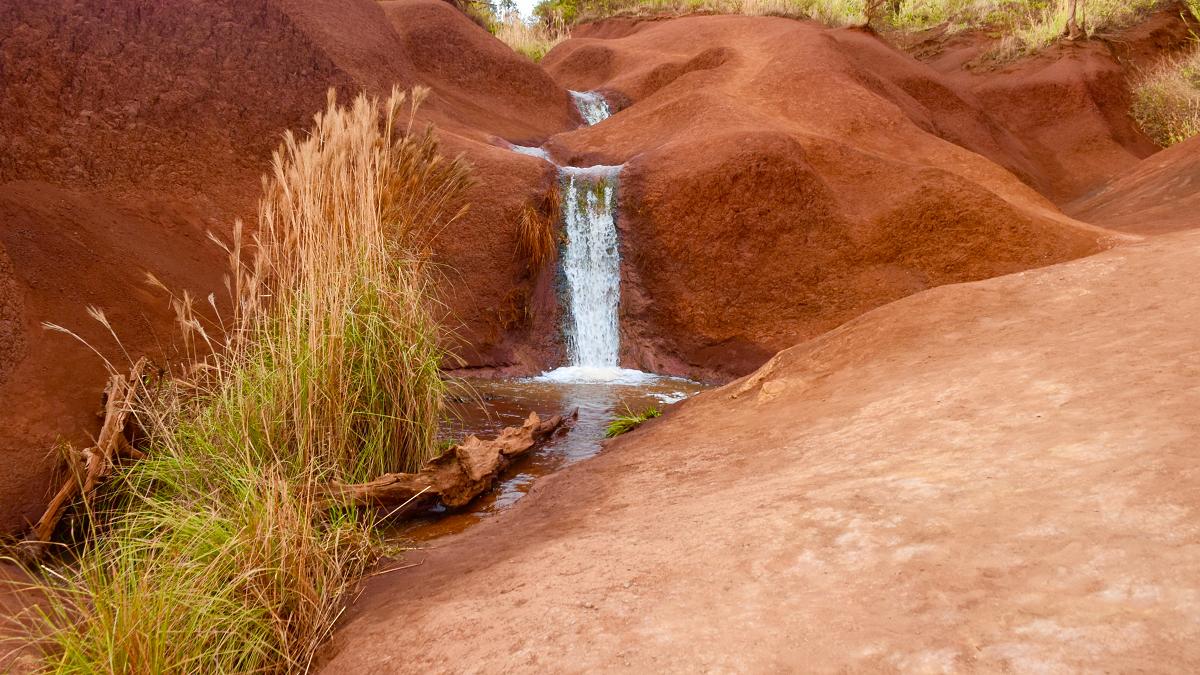 I wanted more photos at slower shutter speeds to give the waterfall a silky appearance. However, a thin layer of clouds filtered enough of the sun to make this untenable. The loss of direct sunlight also dulled the red coloration of the ground.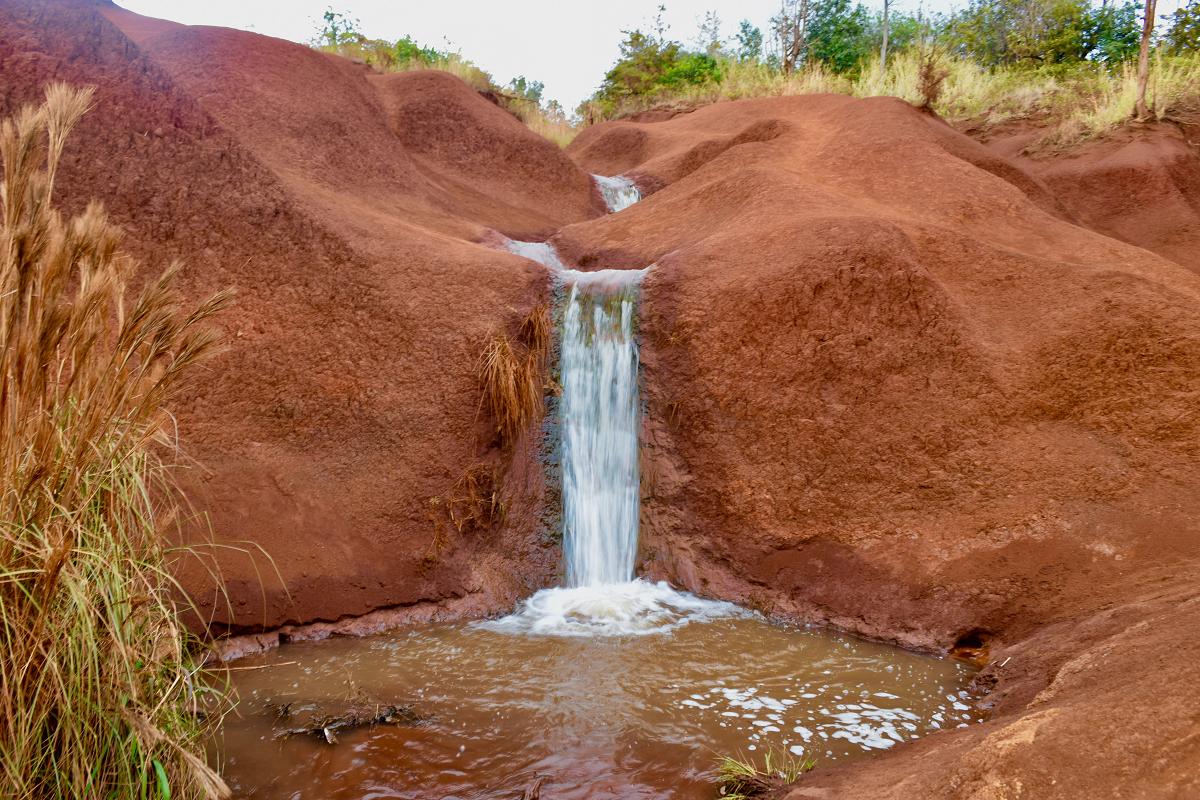 That said, I think the photos were worth sharing. Even with the nearby grandeur of a 3,000-foot-deep canyon, this four-foot waterfall was striking.