I always want to linger a few more minutes at Rainbow Curve Overlook on Trail Ridge Road in Rocky Mountain National Park. Gazing over the pine forest toward a distant valley captures the imagination. Also, I know the lunar-like landscape awaiting us, since we will travel above Rainbow Curve Overlook's 10,875-foot elevation. 
Compared to the indomitable mountains and sheer cliffs, the sky seems quite secondary for photos in Rocky Mountain National Park. I feel that sky views can actually enhance the grandeur of even the best known natural landmarks.
Contrast this photo of Rainbow Curve Overlook...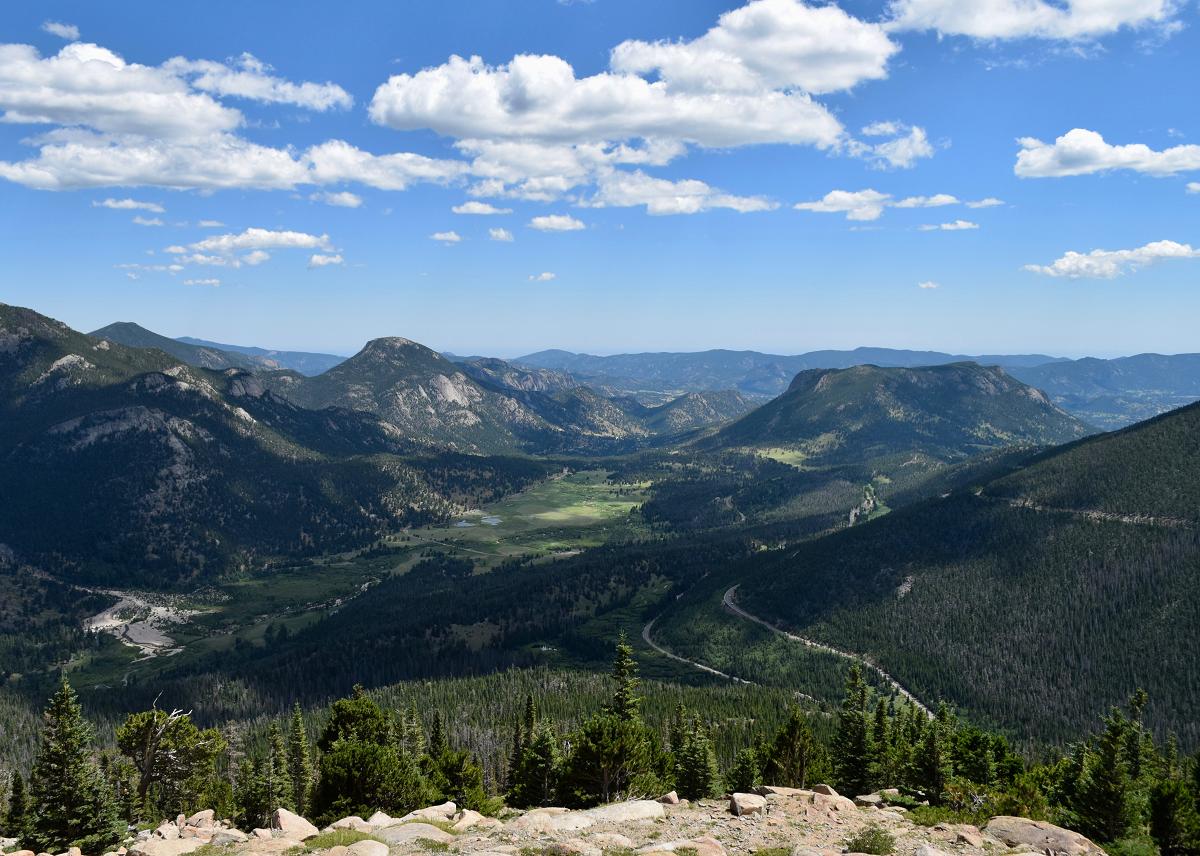 with this Rainbow Curve Overlook photo.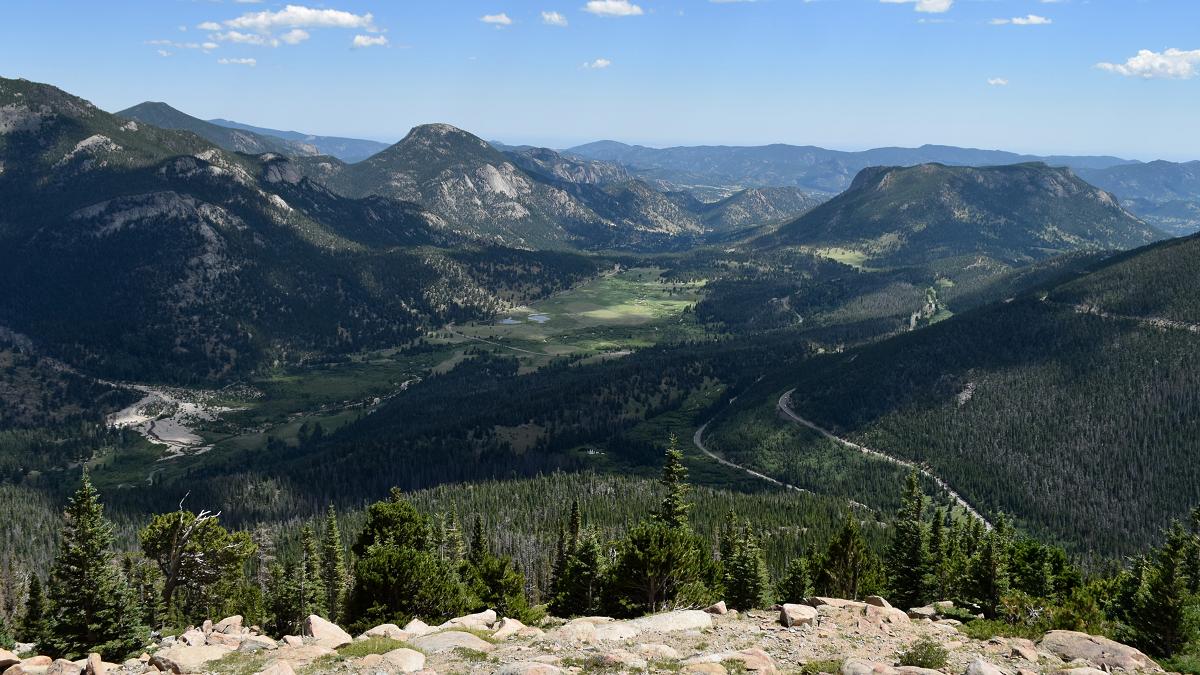 I'll take the first photo every time.