The Red Junglefowl is the primary ancestor of domestic chickens. Common through South and Southeast Asia, this hen and chicks were photographed on the Hawaiian island of Kauai.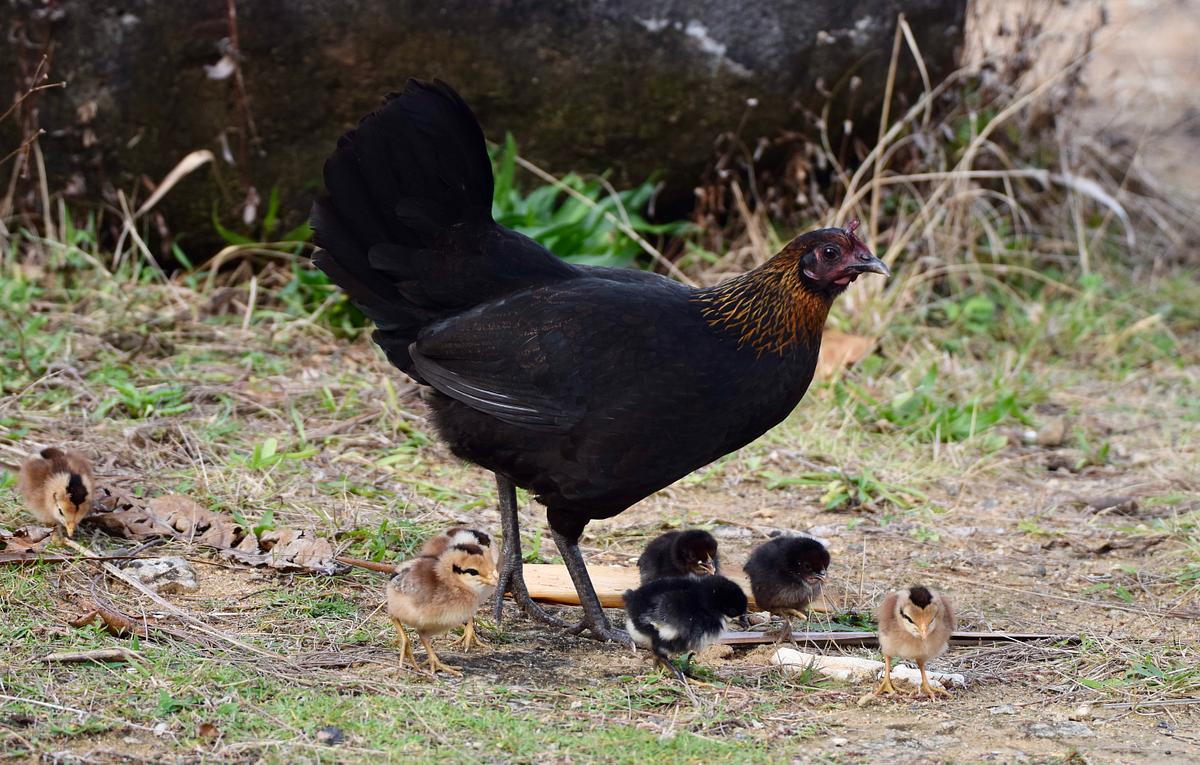 The chicks followed in varying formations. When walking across open spaces, the chicks moved as a group. The chicks shifted to single file moving through high grass and rocks.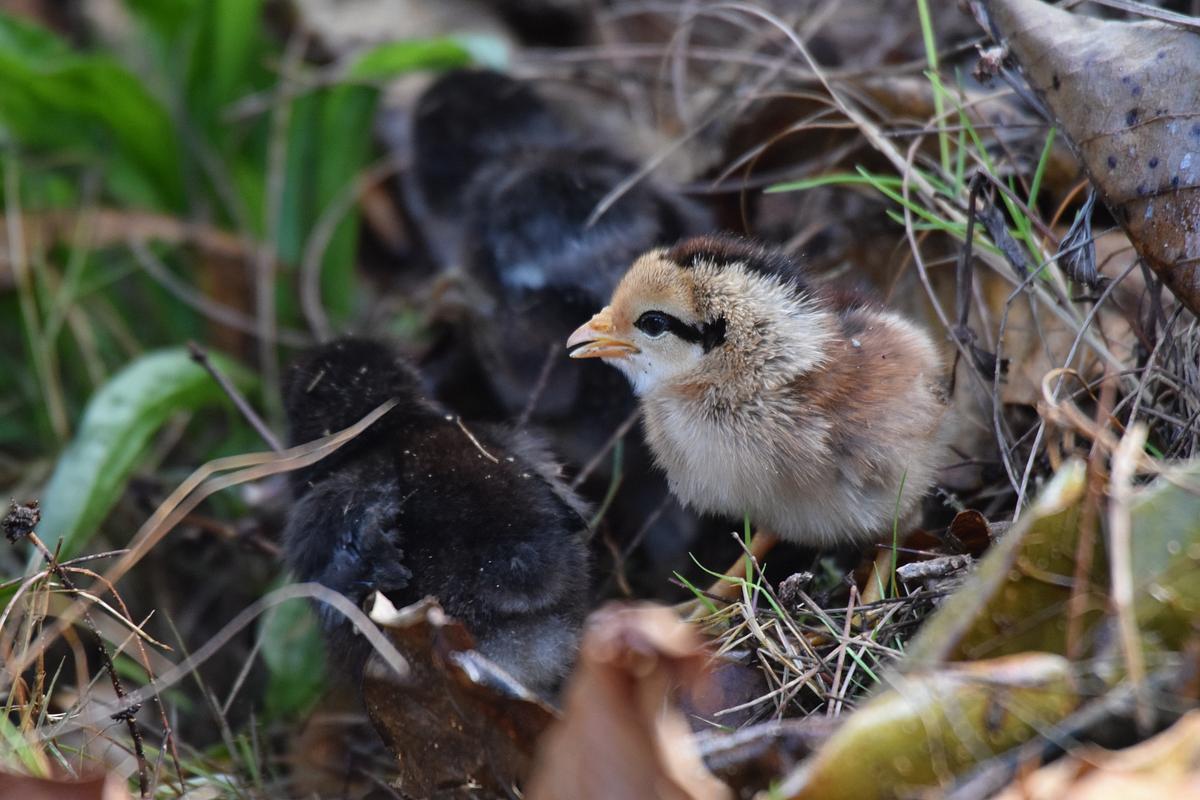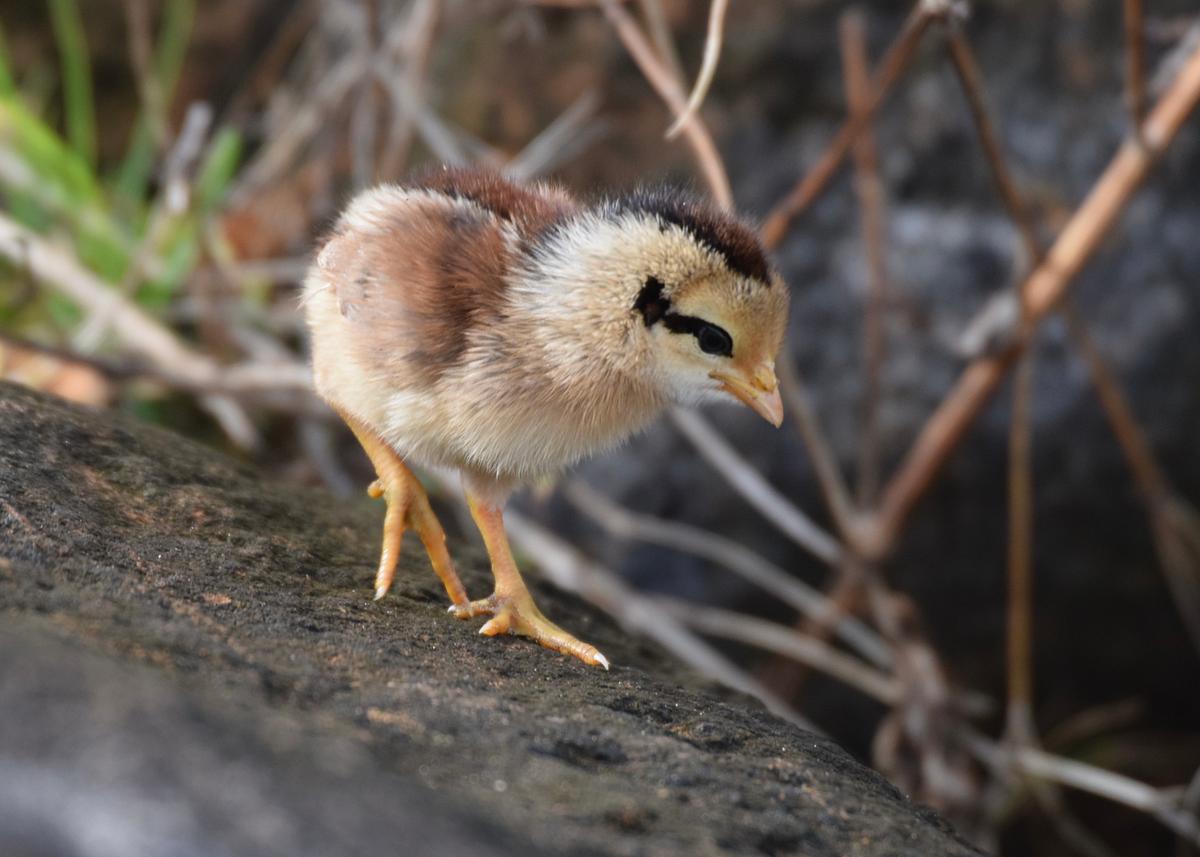 Once the hen started to scratch for food, the chicks rushed in, eagerly searching for grain or seeds that they themselves could not yet uncover.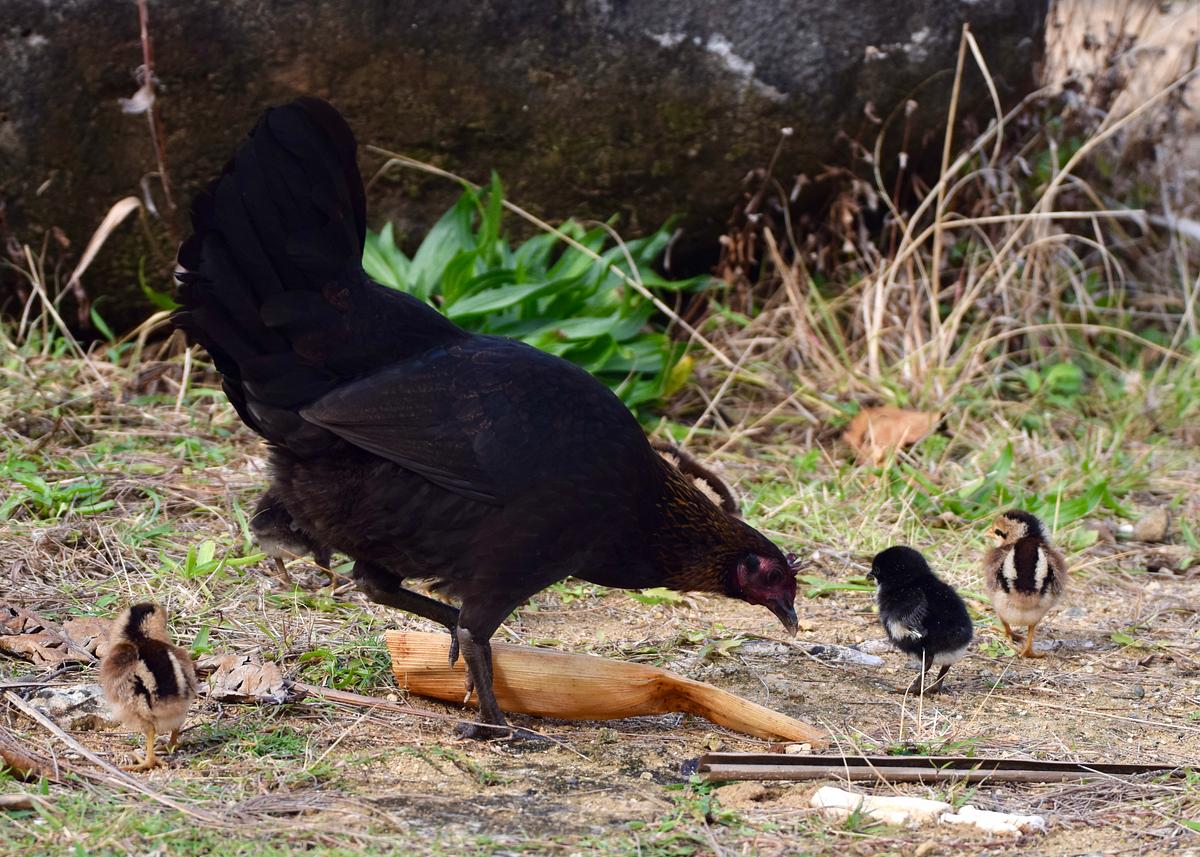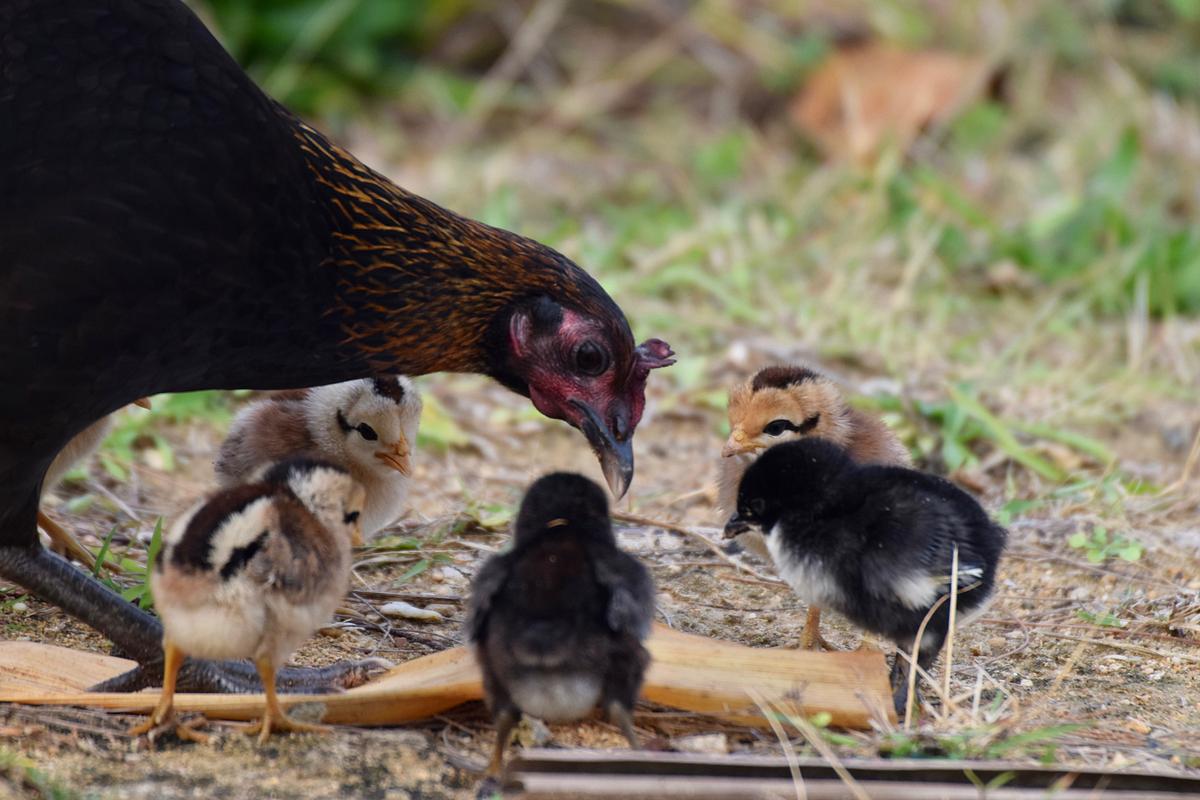 A Red Junglefowl rooster was hanging out in the same area as this hen and chicks. I couldn't tell whether the rooster was disinterested in the mother and chicks, or if the hen was avoiding the roster. I do know the hen tired of a curious photographer and headed into the jungle.