Over Christmas, I gave my family a quick tour of Wichita State University. My alma mater has new outdoor art, which seemed a good subject for testing the iPhone 11 pro camera. The sculpture, created by Tom Otterness, is entitled "Shockers." This is fitting for a university whose nickname is the "Shockers," which refers to traditional method of harvesting wheat into "shocks."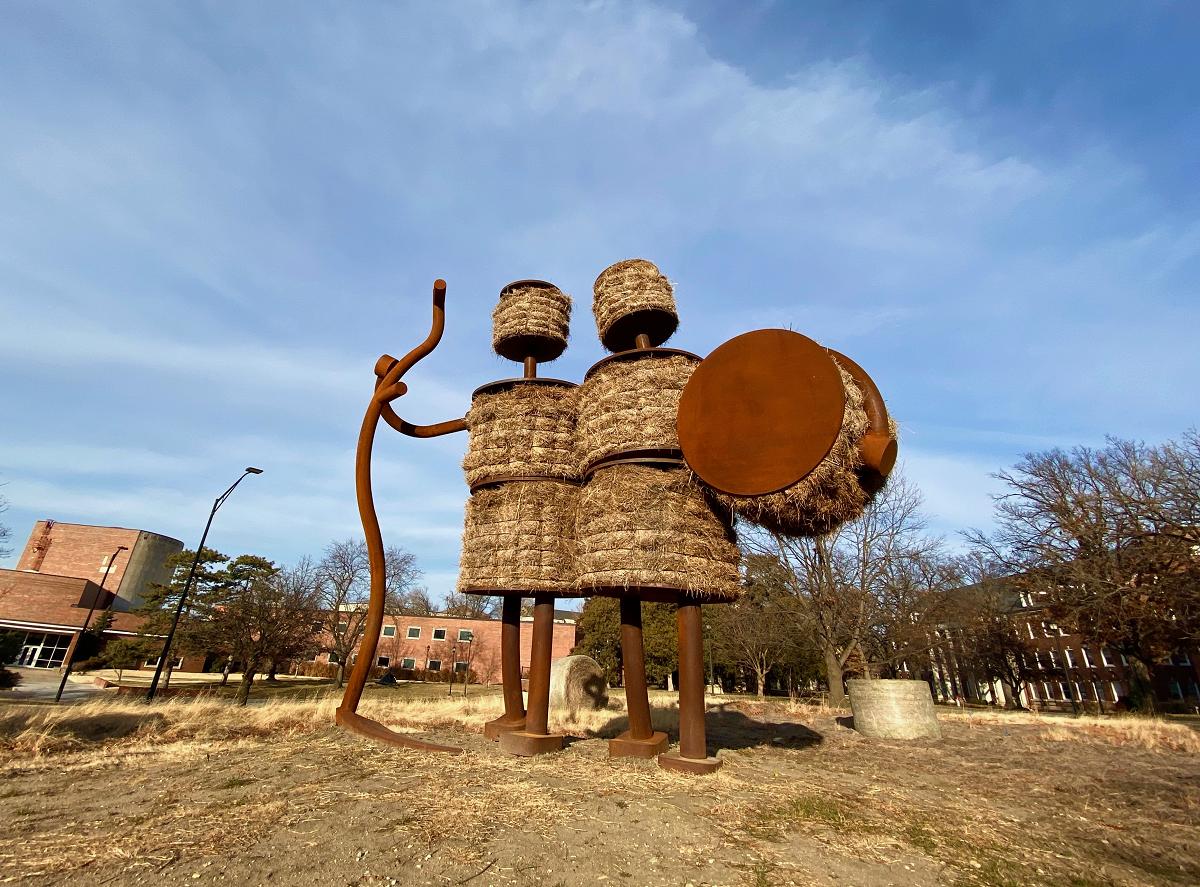 The iPhone 11 pro has three lenses; ultra wide, wide and telephoto. The above photo was taken with the ultra wide lens, which features a 120 degree field of view.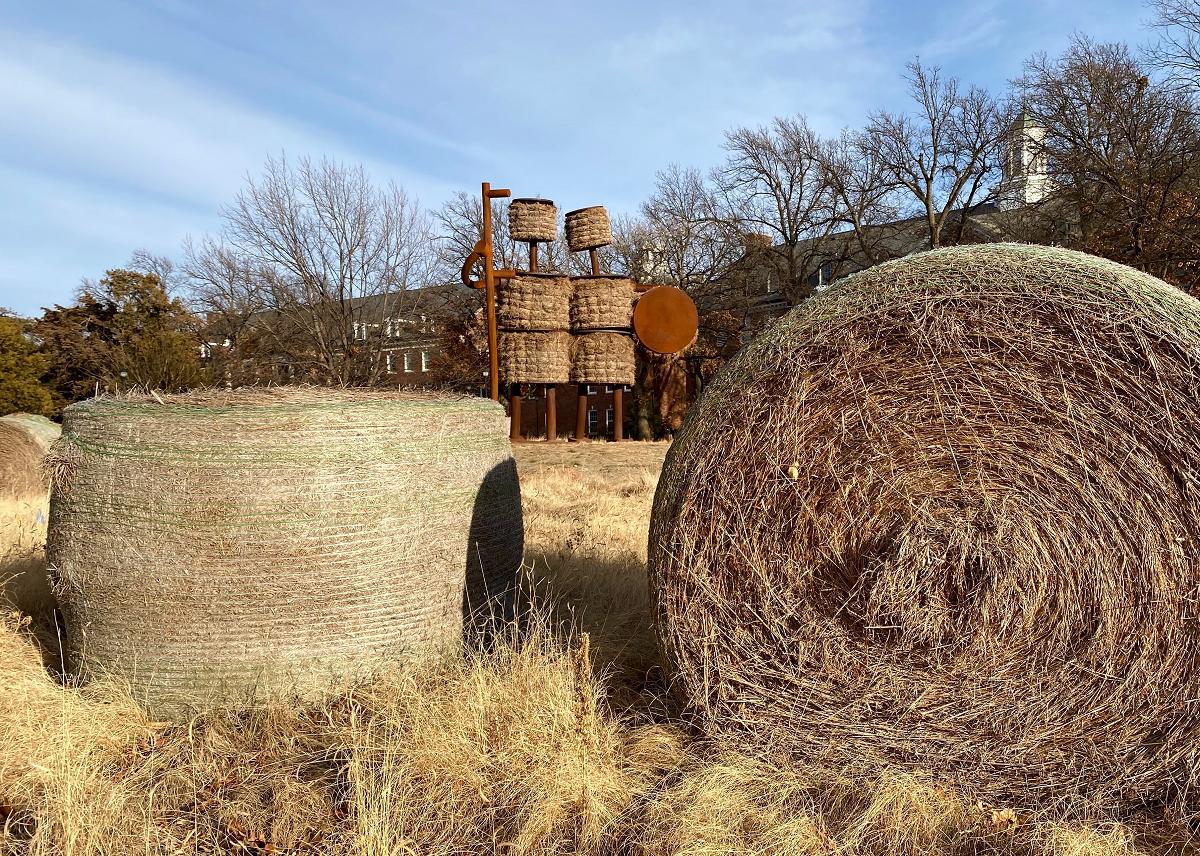 The above two photos are a test of the wide angle and telephoto lenses. largely due to 2436 x 1125 resolution, there is remarkably little difference in the quality of the shots.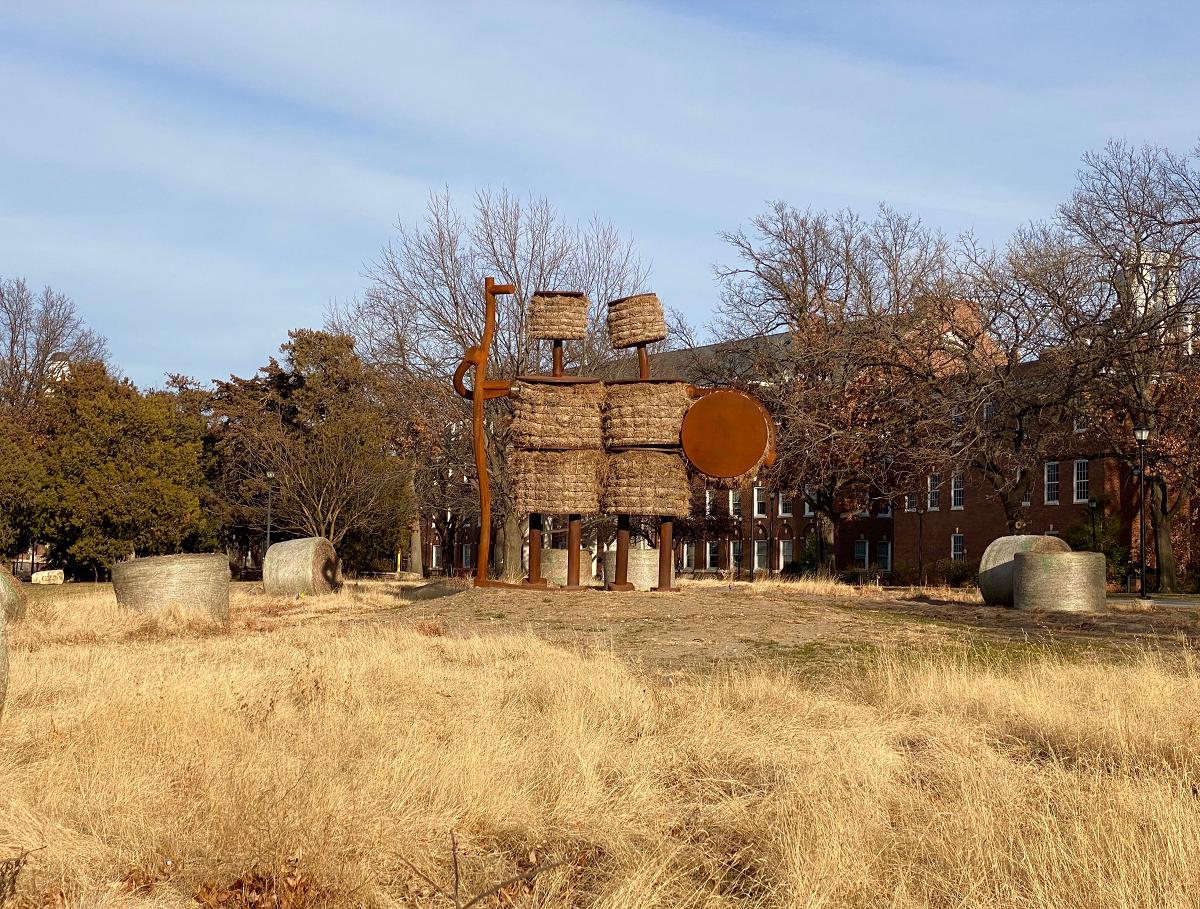 The sculpture is made of cor-ten steel and hay. The hay bales are scattered around buffalograss. The barren space around the sculpture makes me wonder whether wheat will one day surround the sculpture.