Heading to a baseball game this spring, I happened upon this tree in the Tempe Diablo Stadium parking lot. Maybe it was the tree's shape and texture. Maybe it was how the sun was lighting the tree. Whatever the case, I couldn't resist stopping to take five or six photos with my smart phone.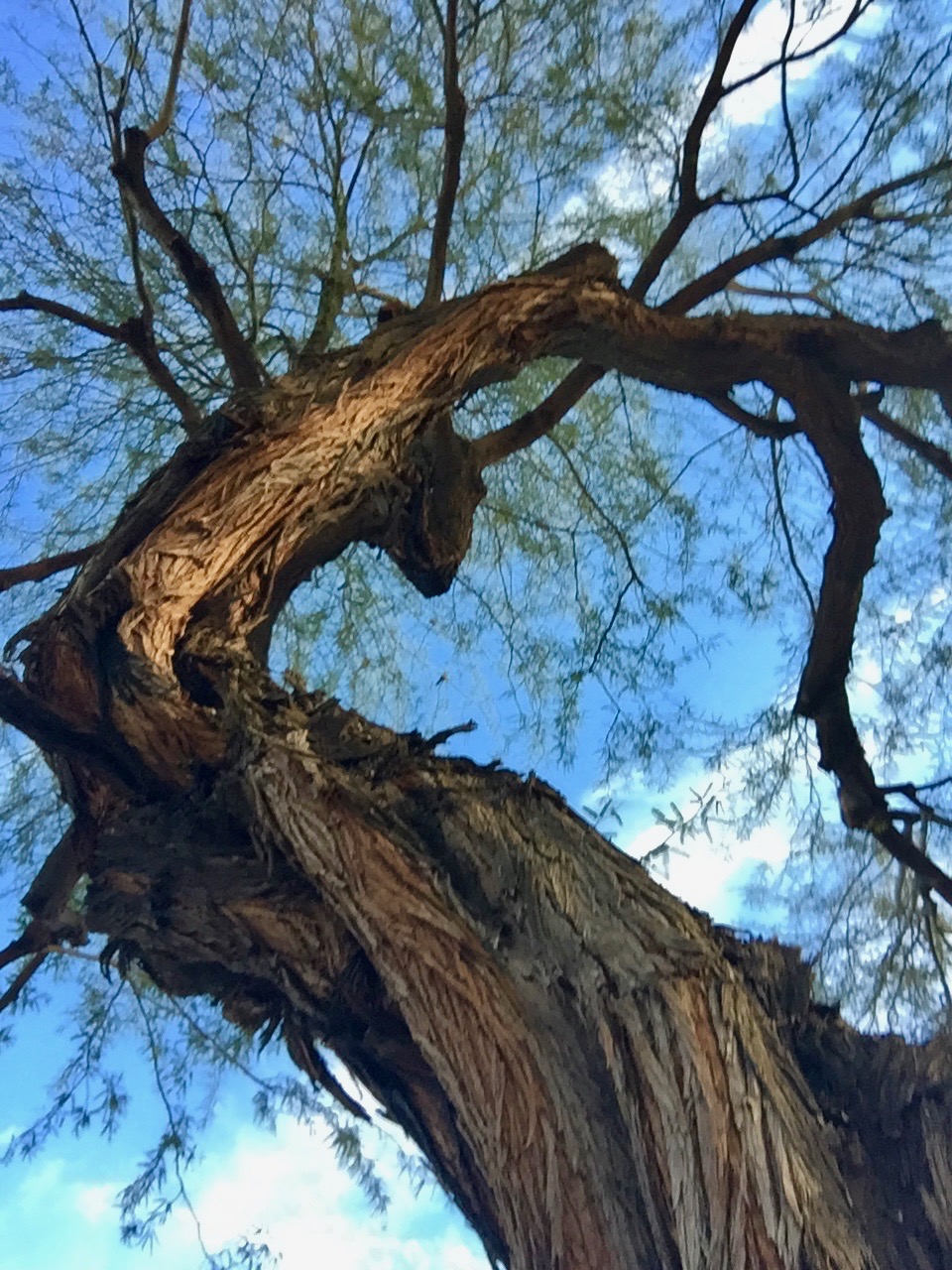 My fellow adventurer, Tom Low, is a professional photographer. He gets this sudden urge to stop and click a few images.
I can't say the same of other baseball fans. Some seemed amused at my actions. Others were confused. Still others took exception to my blocking the sidewalk. A couple even voiced their displeasure.
At the moment, their reactions didn't register. My attention was arrested by the tree. I needed photos. I took the photos.
Now, I get it. The fans walking on the sidewalk saw a crazy guy placing his cell phone on the concrete. Why on earth is this guy taking a "selfie" under a tree? To confuse them even more, I was carrying a camera with a telephoto lens. Why use the phone when I had a camera? (Answer: I needed the phone's wide angle). 
In summary, smart phones can take pretty cool images. However, be smart using the smart phone. It turns out, you can be "inattentive" with a smart phone both in and out of a car.